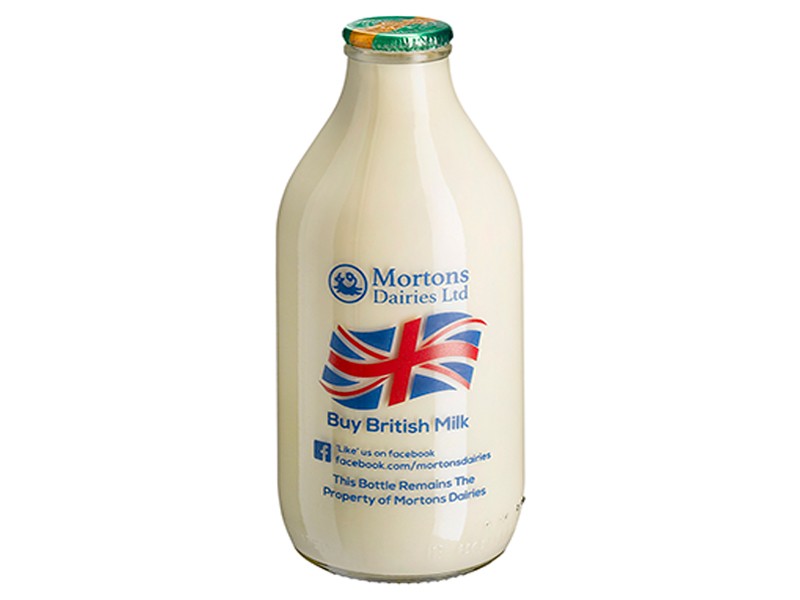 Oato - 1 Pint Glass Oat milk
£1.31
Product Information
Oato is a fresh, barista friendly, oat drink in glass. It's great on cereal, in tea or coffee, used in cooking or even just to drink by itself. Made without any animal products, Oato is lactose free, as well as soy and nut free. The oats used are a low impact crop, sourced from the UK and Oato is produced in Lancashire.  It's also fortified with vitamins B12, B2, D3, iodine and calcium.
Also make sure to shake the bottle before pouring as oat milk tends to naturally separate after standing.
+ Nutritional info
Ingredients
Water, Oats, Rapeseed oil, calcium carbonate, dipotassium phosphate (acidity regulator), salt and vitamins (D3, B2, B12, and potassium iodide).

Allergen Information: Our oats contain Gluten due to the way that they are processed and our bottling facility also processes milk products.
Storage instructions
Keep refrigerated below 5 degrees.


Instructions for use
Use within the date as stated on the foil cap and once opened use within 3 days.

Nutritional types
Nutrition units per 100ml
Salt 0.10g
Sugars 3.8g
Protein 1.0g
Saturated Fat 0.3g
Carbohydrates 6.5g
Fat 3.0g
Energy 247 kj/59kcal
Delivering quality to the North West